Sell your Samsung Galaxy Z Fold 3 5G
How much capacity does your Samsung Galaxy Z Fold 3 5G have?
Got some questions about selling your device?
We'd like to answer them!
No. Listing and selling your phone is free! We do add a small fee to your selling price, however, the buyer pays for this. It also helps us give the buyer a full 12-month warranty so if something goes wrong with the phone, it's not your problem.
Phonetradr takes care of this so you don't have to. We even have your phone insured during transit for added peace of mind - it can't get safer!
You will never encounter a scammer on Phonetradr. Phonetradr is a protected platform, end-to-end, for buyers and sellers alike, so it is impossible for you to get scammed. We guarantee it! Remember, you never deal with any buyers so running into a scammer is impossible!
Yes, you will receive regular emails and phone calls from our team letting you know how things are going.
Yes, you can change the price of your phone at any time. Log into your Phonetradr.com profile and go to "My Listings". There you can drag the price slider either up or down and the price will be immediately updated on the live site. It's as simple as that.
You can cancel your listing at any time and if your phone is being stored with us, you will just be liable for the courier charge of R270
The safest (and most unique) aspect of selling your phone with us is that you never have to deal with the buyer. Once a buyer purchases your phone, we'll secure the payment and get you paid before delivering it to them, so zero risk for you.
Simply click "Sell Now", select the make, model, capacity and colour of the phone you're selling. Then, we will give you a suggested selling price but you're welcome to change it to whichever amount you'd like. Then, click "sell it" and choose from two convenient selling options: Instant Listing This is an option for people that are currently using the phone they're selling. We'll list the phone for sale but you keep it with you until it's sold. Only then do we collect it, inspect, verify and package it before it gets delivered to the buyer. The disadvantage here is that it takes slightly longer to sell as it's not pre-verified and is listed with a longer delivery time frame to the buyer than a Standard Listing. Standard Listing (recommended) This is a great option if you're not currently using the phone you're selling. This way, we collect the phone from you and deliver it to Phonetradr HQ where we will complete the inspection and verification before listing your phone for sale. It gets stored in our CAT 5-certified safe with CCTV surveillance and of course your phone is also insured. It's safer with us than anywhere else! The other benefit is your phone gets labeled as a 'featured phone' on our site, which means more people are viewing your listing. Also, it results in a quicker delivery time since its stored with us ready to be delivered to a buyer within 24-48 hours. And of course you get paid faster.
Ready to sell? Let's get your device listed!
Devices Just Sold!
These devices are off to create new memories with new owners!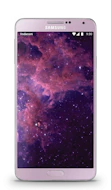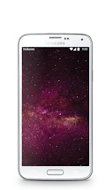 Excellent condition
16 GB
White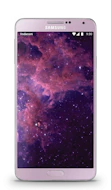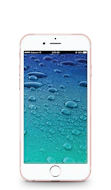 Good condition
16 GB
Rose Gold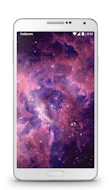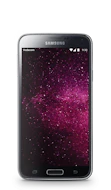 Excellent condition
16 GB
Black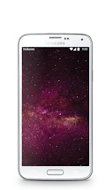 Excellent condition
16 GB
White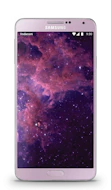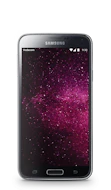 Excellent condition
16 GB
Black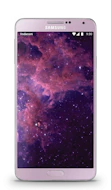 Excellent condition
32 GB
Pink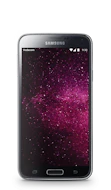 Excellent condition
16 GB
Black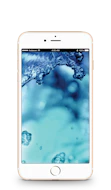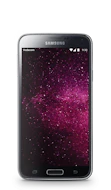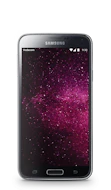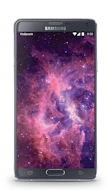 Excellent condition
32 GB
Black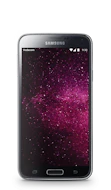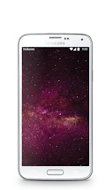 Excellent condition
16 GB
White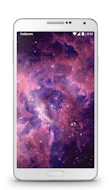 Excellent condition
32 GB
White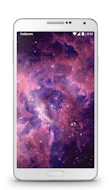 Excellent condition
32 GB
White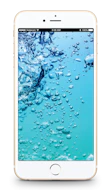 Excellent condition
128 GB
Gold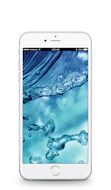 Good condition
64 GB
Silver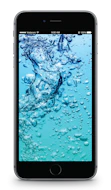 Good condition
64 GB
Space gray
What Clients Say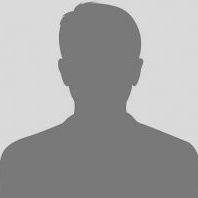 Nyiko Gift Shipalane says...
Communication on point, I received my phone within time frame promised and it's in good condition. I will not hesitate to refer a friend.
from Johannesburg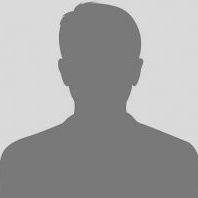 Llitha Gatyeni says...
Bought 2 phones so from Phonetradr. Very happy with the purchases!😎
from East London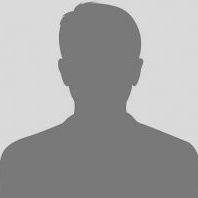 Leon Breukelman says...
Pleasant experience, great customer service
from Duynefontein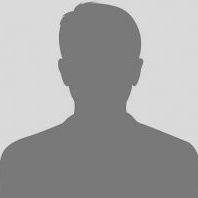 Damian Stevens says...
Excellent super fast efficient and safe way to sell your old mobile device. Device was collected and payment made within hours of it being sold. will definitely use Phonetradr in future
from Johannesburg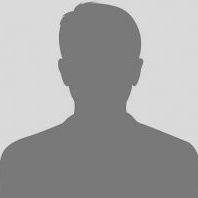 Emelia Appiah says...
They are very responsive and customer care is 100%
from Cape Town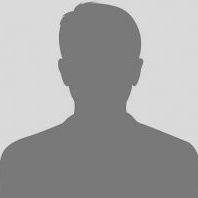 Quintres Sefala says...
Phonetradr is the best online selling and buying phone service, it is safe and you guaranteed an excellent service. I bought a Huawei P Smart and I couldn't be more happier.
from Braamfontein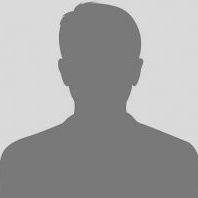 Rufaro Madamombe says...
The process was very quick and easy. They kept in touch with me through every step. Very safe and reliable way to sell your old phone zero risk of scammers. Payment was issued immediately and hassle free.
from Cape Town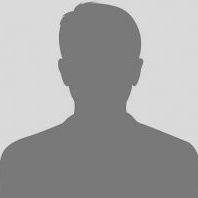 Mvuko Rautshahalo says...
Phonetradr is the best, i don't really trust online stuff but i'm glad i used phonetradr. They very efficient and professional, i got my phone in less than 24 hours.
from Bloemfontein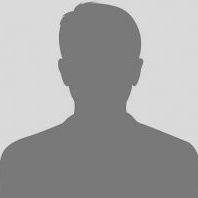 Shailendra Rawatlal says...
Bought two items from them. Delivered before the required date. Both items were perfect. Thank you so much for fantastic service. Highly recommended.
from Braamfontein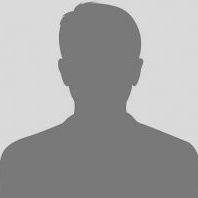 Kiki Peenz says...
Excellent service and communication! Would definitely recommend them!
from Johannesburg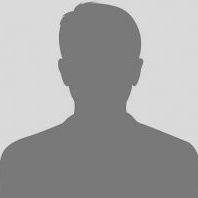 Thato Tsebe says...
Best service ever. Everything they say is true. The products are awesome at an affordable price. I'd recommend it to anyone🔥🔥
from Mokopane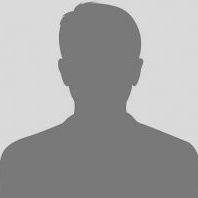 Faith Munthali says...
I purchased an iphone 6s Plus in Excellent Condition, the phone has no dents/scratches and is good as new. It took only 24 hours to deliver the phone. I am very impressed with the service :)
from Parkwood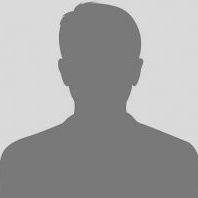 Keenan Jansen says...
Excellent service as always. Highly recommended for the 2nd hand phone market
from Maroeladal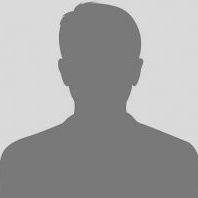 Julien GHIGHI says...
Very happy with the phone I received. It's fast, efficient and great customer service.
from Zonnebloem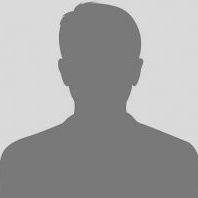 Nicole Crampton says...
The service is easy to use, they are fast and clear with their communication. Very trustworthy. I will be using them in the future.
from Linden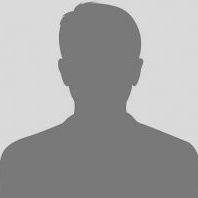 Justin Maboshego says...
Sold two phones through this company. Great service. Will definitely use them again
from Johannesburg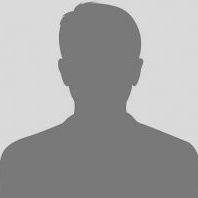 Michael Melis says...
I bought two Samsung Galaxy Note 8s advertised as being in good condition. Both arrived within 3 working days. Phones came in a better than expected condition with most accessories included. Most importantly, both phones work great!
from Bryanston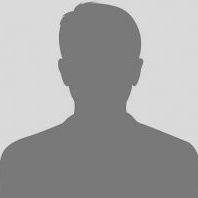 Stephen Roberts says...
Excellent service, easy payment on line and speedy delivery. Thoroughly recommended.
from Illovo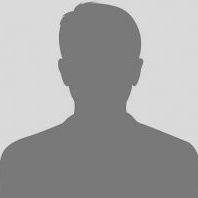 Mahesh Parbhoo says...
Thanks gents, for the efficient and professional service! Hope more SA businesses learn from this. Not sure how long you been around, but I hope you spread - let me know if I can be a shareholder. Keep well
from Reservoir Hills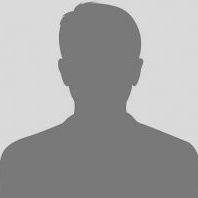 Ruthanne Harbour says...
If you're not someone who trusts easily, you can trust these guys. Excellent service and correspondence! Money is in my account exactly when they said it'd be. Probably the best service I've worked with. If you wanna sell or buy, do it with them!
from Arcadia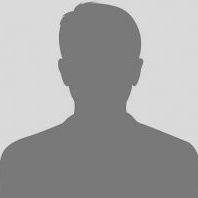 Sinobomi Mosia says...
Exceptional service from Phonetradr. I love my P20 and its as good as new. Thank you Josh for your service and keeping communication channels open at all times, I really appreciate it. Keep up the good work guys.
from Tembisa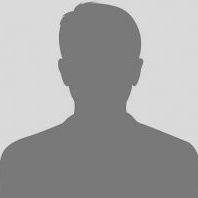 Siboniso Ngwenya says...
I was asking myself where have they been all this time I've been struggling to sell my phone . Terrific customer service and efficiency at it best .No drama trust me . I'm still gobsmacked .Keep up the great work you're doing .
from Soweto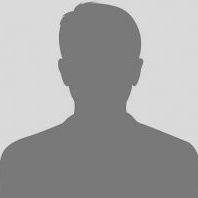 Nick Harrison says...
Pity there are only five stars on not more - Brilliant service from Josh and the team.
from Pietermaritzburg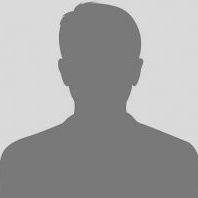 Mbali Maseko says...
Awesome experience and hassle free services. Thank you Phonetradr!
from Phola location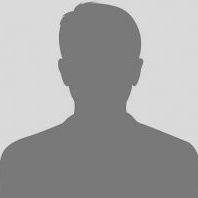 Ilan Preskovsky says...
They sold my phone within 2 weeks of listing it on the site and the whole process was quick and easy with excellent service and support from the Phonetrdr team.
from Rouxville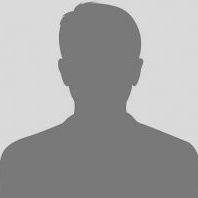 Sandeep Vanmali says...
Had the privilege of using Phonetradr, fast, efficient and prompt response from the team. I can confidently recommend Phonetradr, and will definitely use them again soon in the future
from Umdloti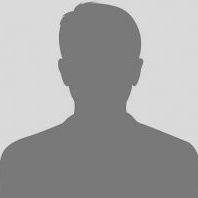 Raymond Okere says...
This guys are awesome, they always keep you updated every step of the way. Sold my iPhone XR through them and will definitely recommend ther services to anyone.
from Fourways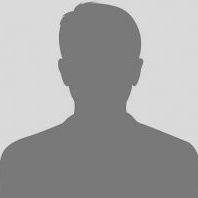 Sanjeev Orie says...
Excellent, customer-centric service with a seamless process that ensured my phone sold in a very short space of time at the price I wanted. Thanks v much.
from Randburg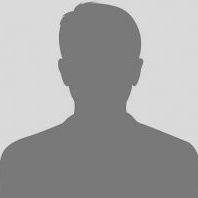 Zwothe Musehane says...
Excellent Service. If you see an offer saying Excellent Condition; you are just buying a new phone on bargain.
from Roodepoort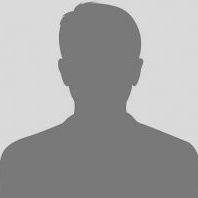 Vhukhudo Mandiwana says...
Excellent service. This guys are amazing they literally make the whole process of selling and buy ease convenient. I`d definitely recommend them to anyone at any time.
from Hillcrest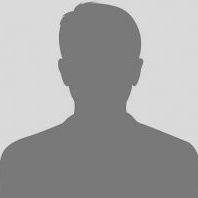 Richard Egenrieder says...
Fantastic service backed with a fast turnaround time. Will definitely use them again.
from Ormonde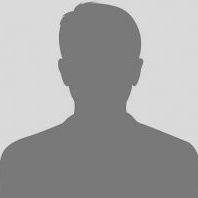 Wikus Coetzer says...
Slight hick up at the start but the guys sorted it out double time and stayed in touch. Great service and happy with the product
from Wesselsbron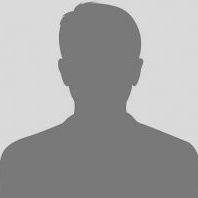 Mike Nadas says...
Awesome service!! Phonetradr is very professional in their service.
from Johannesburg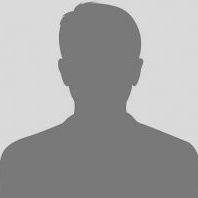 Kyla Davis says...
Love these guys! They do such a good job of connecting people with pre-loved phones. Best service!
from Johannesburg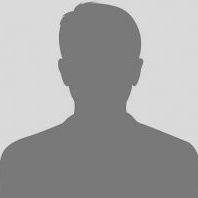 Jean du Plessis says...
Great way to buy a phone at reduced cost.
from Uitzicht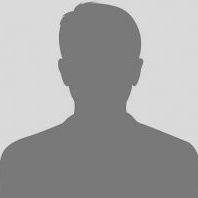 Duane Rynders says...
Excellent service sold 2 of my phones without hassle.
from Alberton North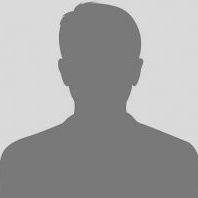 Jevon Jacobs says...
I am extremely happy with the process and how effortless it was to sell my previous cellphone. Utmost professionalism and timeous correspondence.
from Monte Vista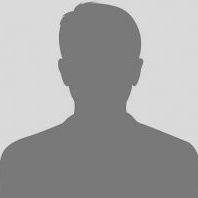 Zain Pringle says...
Quick efficient service. The device is in great condition and working perfectly. Will definitely return
from Portland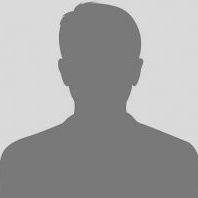 Edgar Magwedze says...
Friendly staff who will help you answer any questions you have from the moment you buy the phone until it's delivered!
from Olifantsfontein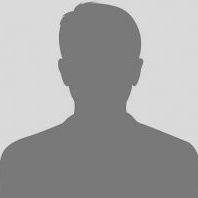 Yinette Bracho says...
Awesome. Beyond expectations
from Zonnebloem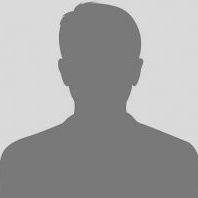 Muema Malinda says...
Quick delivery and overall quality of service was good :)
from Port Elizabeth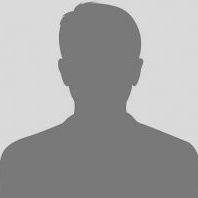 Cobus Strauss says...
Really great service and trustworthy. Just wish they could get more exposure and become the only platform to sell secondhand mobile devices.
from Bothasig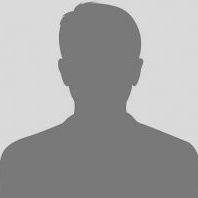 Shelley Britten says...
Brilliant service. Easy and efficient. They were in constant communication about the process. I can highly recommend them.
from Morningside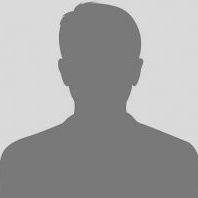 Faith Mpumelelo says...
Highly recommended
from Parktown north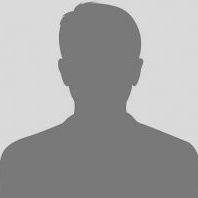 Eitan Rappoport says...
Excellent service throughout the process. Will use again
from Benoni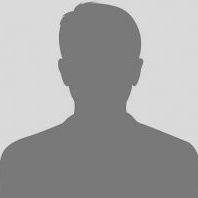 Greg Meyer says...
I haven't even received my phone yet, but the service was fantastic. Answered every question I had right away and assisting me with the extra documentation I needed. Shoutout to Josh who helped with it all.
from Sandton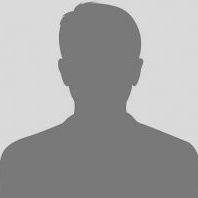 Muhammad Yoosuf Hokee says...
Great Service. I highly recommend Phonetradr. This business is 100 percent legit. Bought myself a S10e prism green.
from Midrand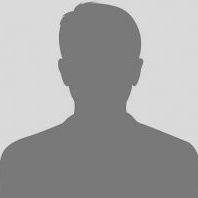 Neshan Naidoo says...
Great Service when Selling my phone, always kept up-to date on the progress and payment done the next day
from Rosebank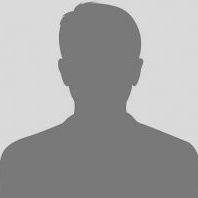 Jody-Lynn Taylor says...
The best service I've received. Will definitely make use of your services again!
from Cape Town City Centre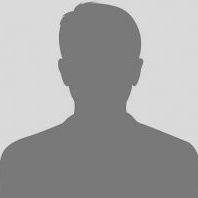 Reece Gomes says...
Great service delivery was quick and easy.
from Bryanston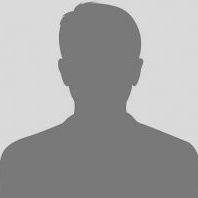 Nerina Venter says...
Great service, you always knew what is happening, excellent thank you!
from Midrand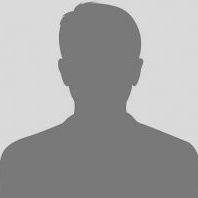 Zelda Burchell says...
Excellent service and very happy with the purchase!
from Waterval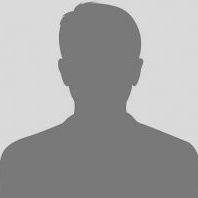 Sahal Hoosen says...
Superb service. Received my money within a few hours after submitting my documents once the phone was sold. Hassle free
from Lenasia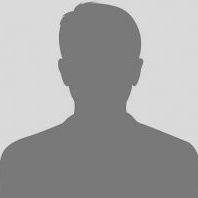 Amit Kalidas says...
Great service, very efficient and trustworthy site to sell your phone. They pay as soon as your phone is sold. I would recommend to anybody who wants to sell their old phones.
from Mount Edgecombe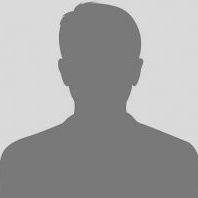 Wikus van der Linde says...
A real pleasure dealing with Phonetradr. A hassle free, easy and secure way of selling your phone. Will recommend to anyone wishing to sell an old phone.
from Woodhill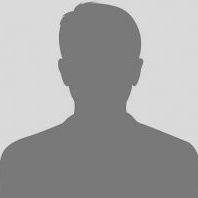 Ashwin Mitchell says...
I sold my device using the excellent services of Phonetradr. I needed the cash ASAP and that is exactly what i got. very professional service from Emma and Josh thank you. I will certainly be referring people and be making use of the service very soon.
from Devland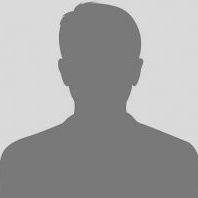 Koshik Singh says...
Excellent experience. Sale was effortless and once the phone was taken from me, I was paid within 2 days. Highly recommended!
from Pietermaritzburg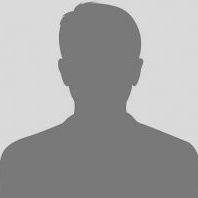 Figo says...
Excelent service I am going to recomand them to my friends and family
from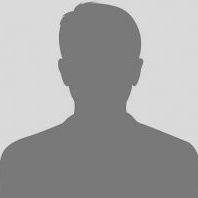 Duane Comins says...
Sold my iPhone 6 through Phonetradr, it took the hassle away of selling it online myself. They followed up regularly with me and once the phone was sold it was an efficient service collecting the phone and receiving payment for it. I would definitely use this service again.
from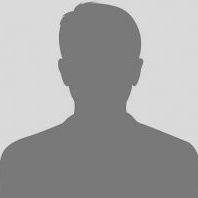 Robyn Mays says...
Best service with cost effective phones of excellent quality.
from New Germany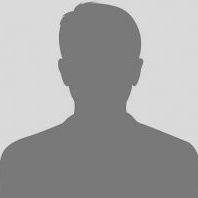 Nemurangoni Takalani says...
I ordered an s8 which was listed as good but the phone is in excellent condition. It's as good as new and the delivery was very fast
from Vanderbijlpark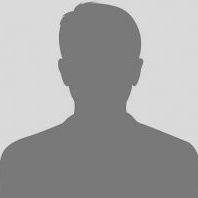 Simone Schonken says...
I have used Phonetrdr twice in the last year and have received nothing but outstanding service - they are the best and really go the extra mile. I have no doubt that I will use them again in future. Great work and concept guys
from Senderwood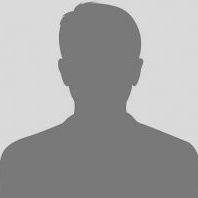 Hlengiwe Mashaba says...
The phone is good but I did not receive the headphones.
from Johnnesburg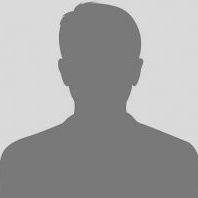 Tebogo Ramasike says...
What a pleasure it was dealing with phone tradr, the phone description was good condition but when i got the phone it was in a exceptional condition. Delivery was quick , excellent service.
from Sandton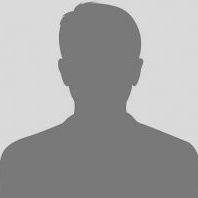 Aimee Roesstorff says...
Easy to use. Quick Service with Amazing response time. Assisted throughout the process and always kept in the loop regarding your sale. Would definitely use the service again!
from Germiston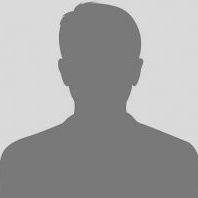 Dylan Ford says...
The phone was in great condition the the delivery was really quick!
from Cape Town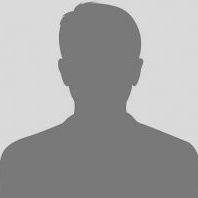 Pontso Mokete says...
I had a really great experience with phone trader, I sold my phone and bought another one with ease. My secondhand had a speaker problem but it was fixed in time. Overall I'm very happy with the service 😃😃😃😃
from Bryanston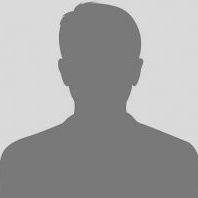 Sharita Ambaram says...
Excellent service, always keeping you up to date. Very safe and convenient
from Johnnesburg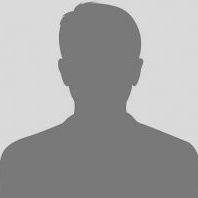 Kgahlishang Mametja says...
Love my purchase, clean, looks brand new. I have no worries. Also arrived quicker thsn expected.✌🏾
from Hoedspruit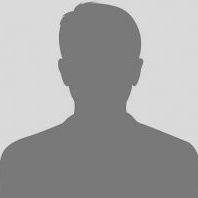 Terence Ferdinando says...
Impressed with after sales followup.
from Cape Town